a first account of the New York Songwriters' Circle
Last Thursday, July 24th, I had the opportunity to see the
New York Songwriters' Circle
in Philadelphia. Set at the surprisingly intimate
World Cafe Live Upstairs
, six up-and-coming singer-songwriters took their places on the stage to treat their audience to a collaborative night of song. Along with previously-featured artist
Ian Axel
(
click here to read our feature
), performers included
Erin Sax Seymour, Bret Mosely, Erik Mitchell, Lili Anel
,
and
John Conahan
.
Each of the six performers arranged themselves on the stage as audience members quietly chitchatted with excitement for the evening's performance. Introduced by none other than Philadelphia native
Lizanne Knott
, the musicians seemed eager to share their music with each other and with the concertgoers.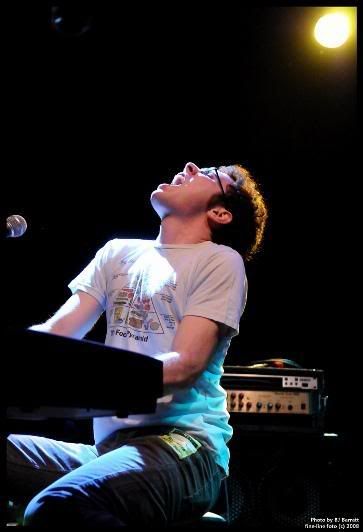 Ian Axel
, who performed first, blew audience members away with his fresh, classically-influenced instrumentals, and honest, clever lyrics. The 23-year old New Yorker played some of his newer tunes, one of which had never before been performed! Audience members seemed impressed by his natural musical ability and impressive instrumentals. Axel's vocals bear a striking resemblance to those of Ben Folds, and his compositional structure is similar to that of Keane. Fans of these bands, and similar music, will undoubtedly appreciate him.
Erin Sax Seymour
kicked off her tour at the Circle, and her Alternative-Country flare was one that truly brought something unique to the stage. Seymour began writing as a way to deal with difficulties as a teenager, and her vast understanding of the world at such a young age is evident at first listen.
Texas-born
Bret Mosely
also delivered an excellent Americana performance, where he made his folk-rock roots and influences evident. His wisdom-rich lyrics definitely brought something special to the stage. His debut album,
Light & Blood
, has faired extremely well since its 2007 release. Mosely can be heard throughout the United States in the remainder of the year.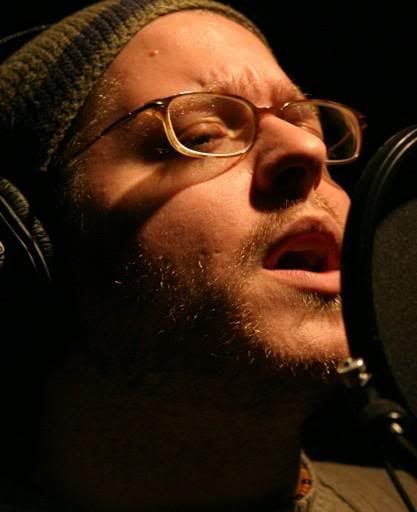 Erik Mitchell
, whose witty poetry practically had the audience eating out of the palm of his hand, delivered a delightful performance as well. Unbelievably, Mitchell did not pick up a guitar until the age of twenty, and didn't write his first song until two years later. His funky twist on folk music definitely had audience members tapping their feet, and brought smiles to their faces.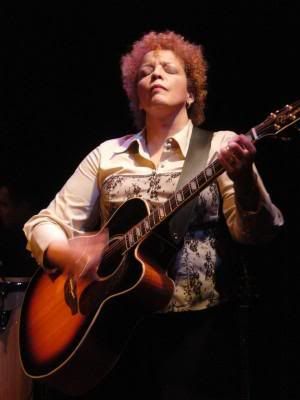 Lili Anel
brought her very own jazzy sound to the stage, and her Cuban twist was one that seemed to be well-received by her listeners. Her smooth, passionate melodies gave everyone in the room a chance to sit back and breathe, and she seemed to clearly enjoy performing in her native town of Philadelphia. Her music, especially, contained ties with many different styles, including reggae, fulk, funk, and jazz. Anel is sure to be a familiar face in the years to come.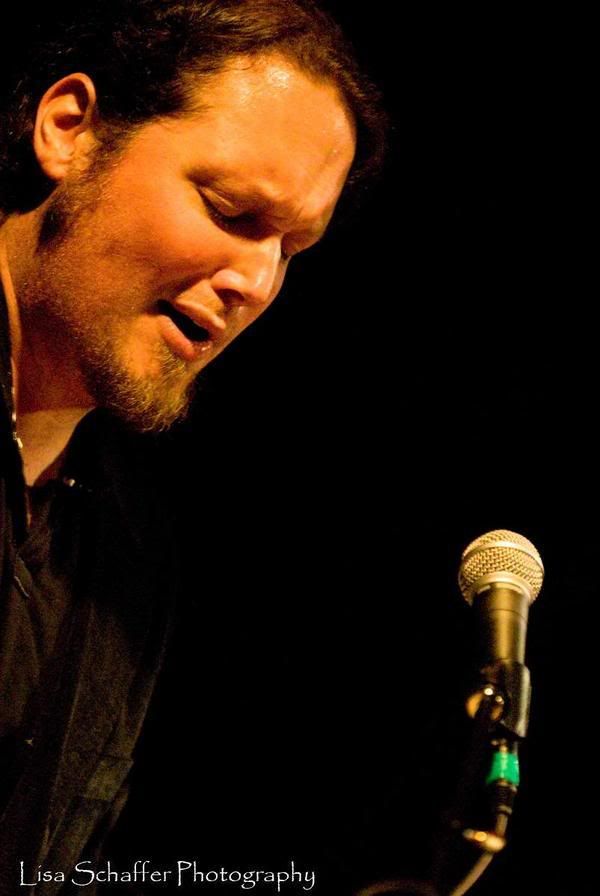 As for
John Conahan
, his soulful sound is almost unheard of in artists of his generation, and seemed to be very much welcomed by listeners. It was clear that he loved to perform, and he passionately delivered his message. His finely-crafted melodies and soulfully-complex instrumentals, along with his great sense of humor, made him a pleasure to listen to.
Every artist involved in the event brought something uniquely theirs to the stage, and delighted the audience with equally excellent performances. It was very humbling and refreshing to see six of the most promising up-and-coming musicians all together for the same cause. It was great to see them feed off of, and appreciate, each other's sounds. Grammy winners
Norah Jones
and
Vanessa Carlton
got their start here, among others. It is amazing to think of what is to come for the fine musicians presented here. Whether it be for the refreshing lyrics, pleasant, soulful melodies, or the exposure to fine new music (not to mention an amazing eclectic venue with excellent food and drink), there is something for everyone at the Circle. Check them out monthly, in both Philadelphia and New York!!!!
songwriters-circle.com
|
myspace.com/thenewyorksongwriterscircle